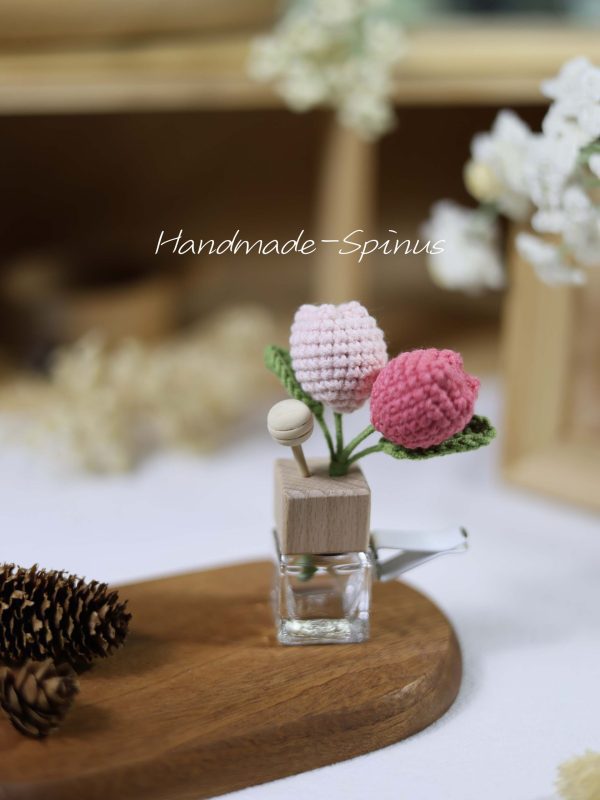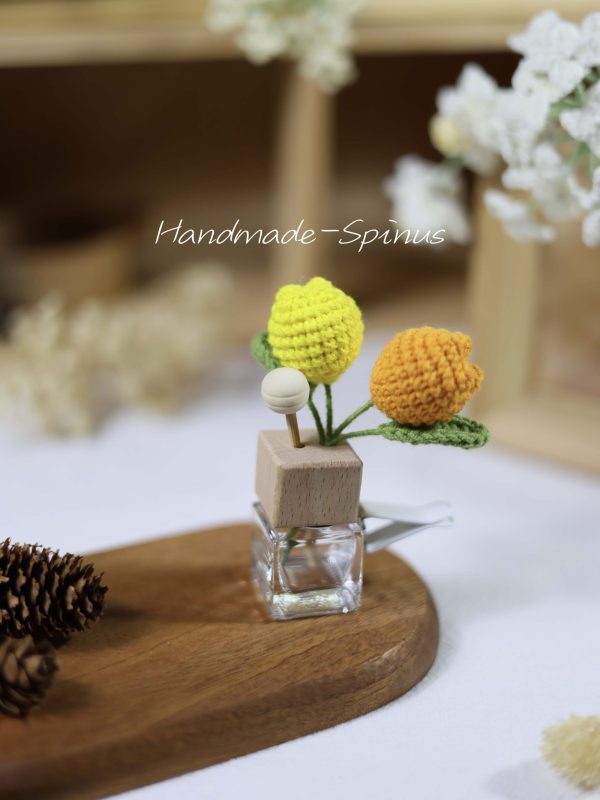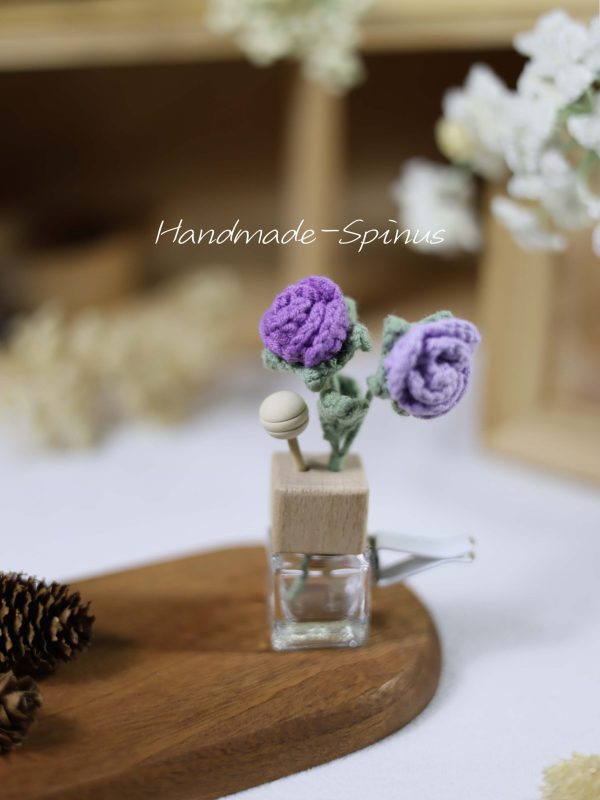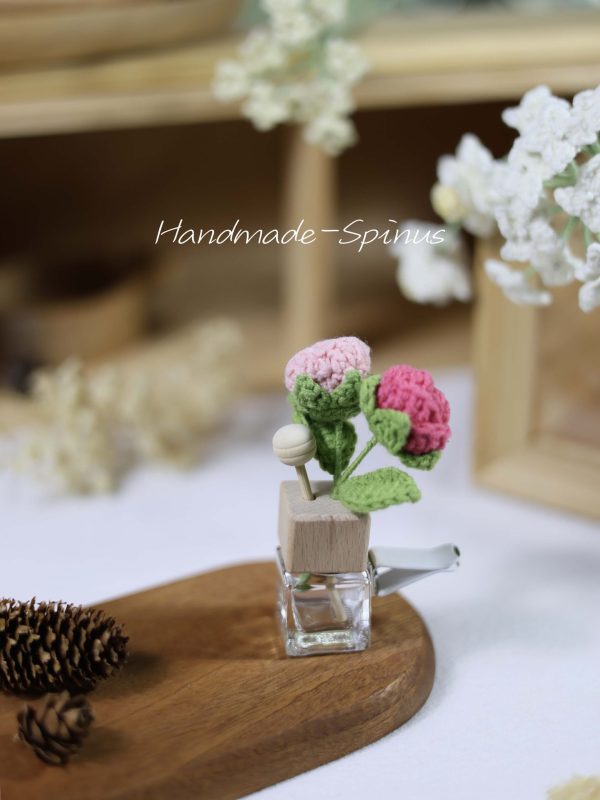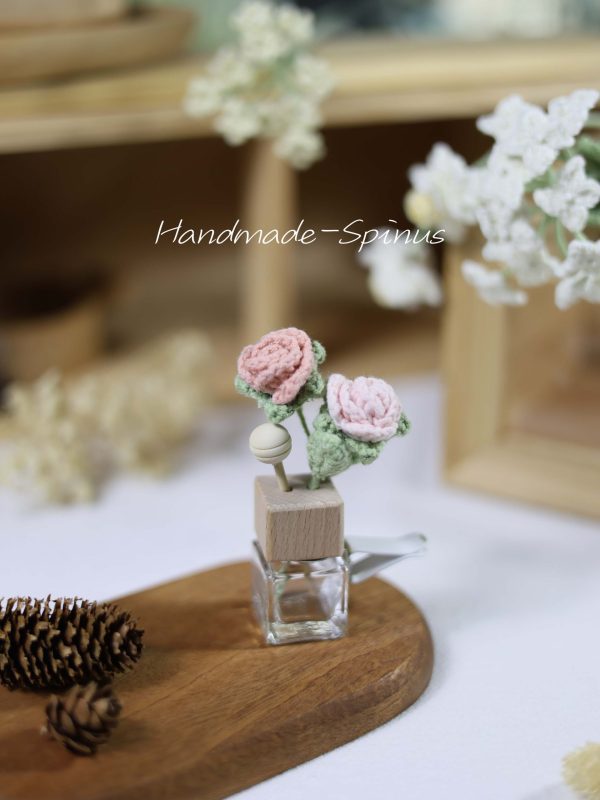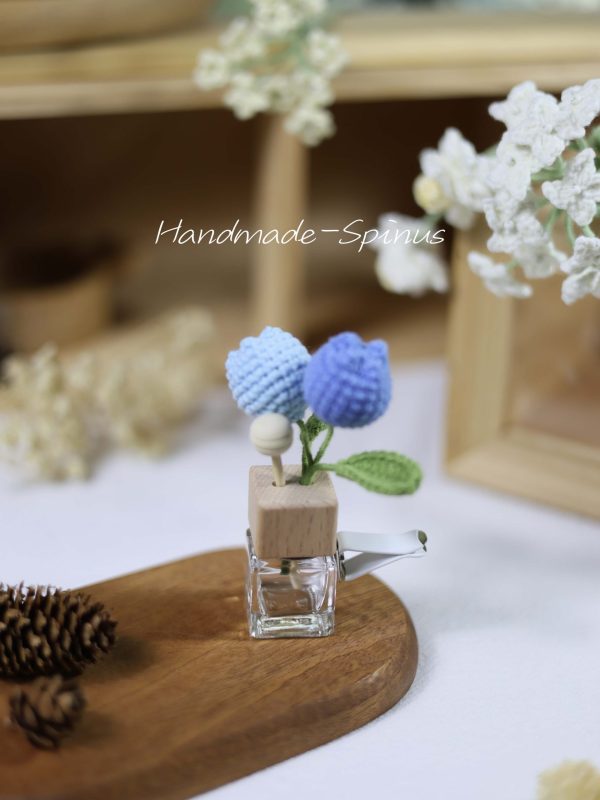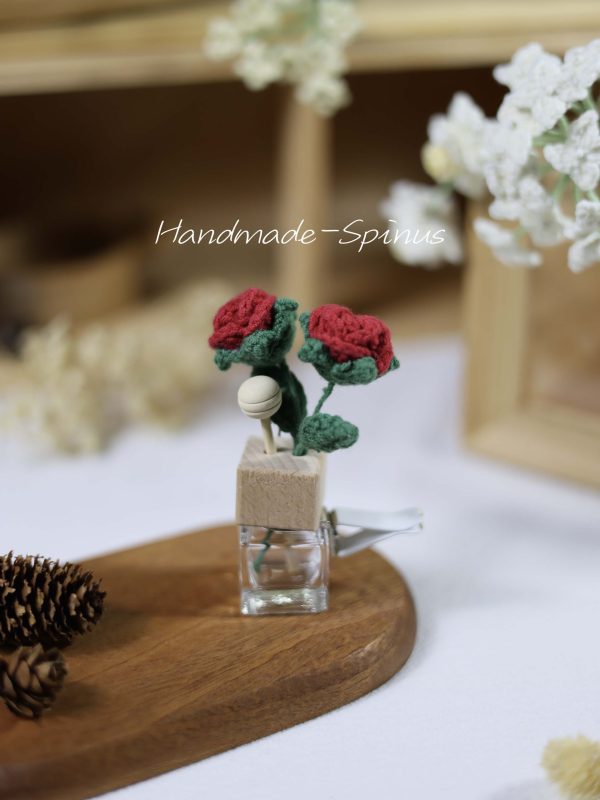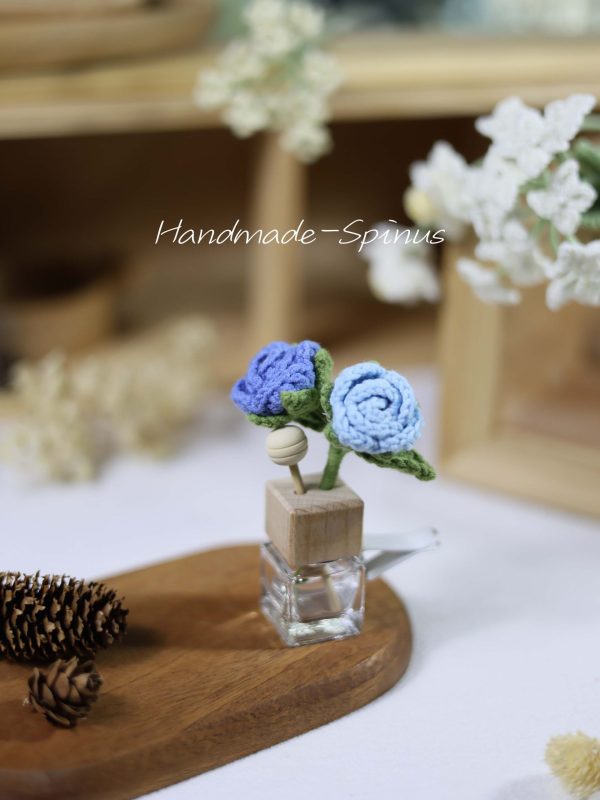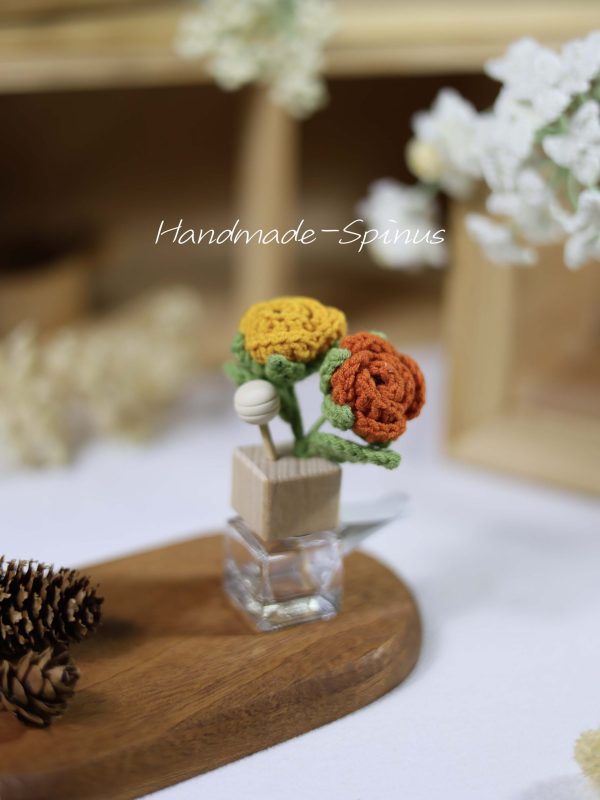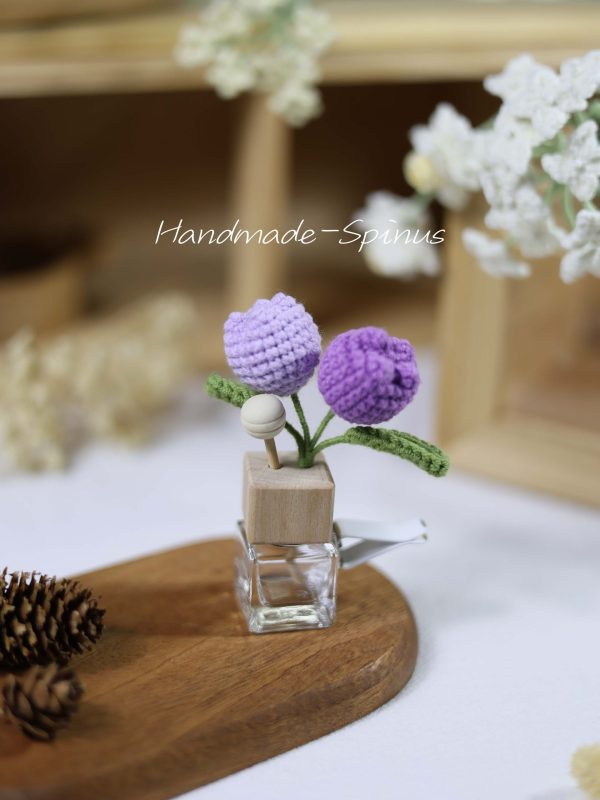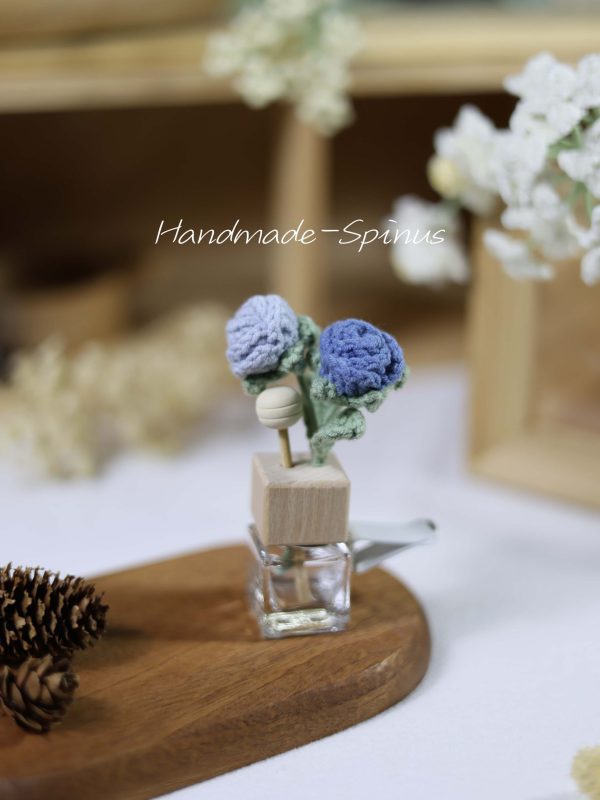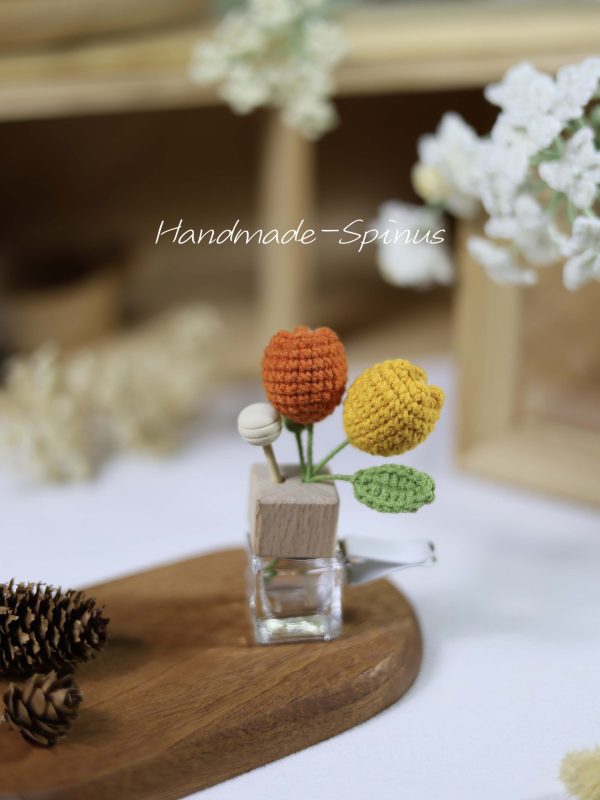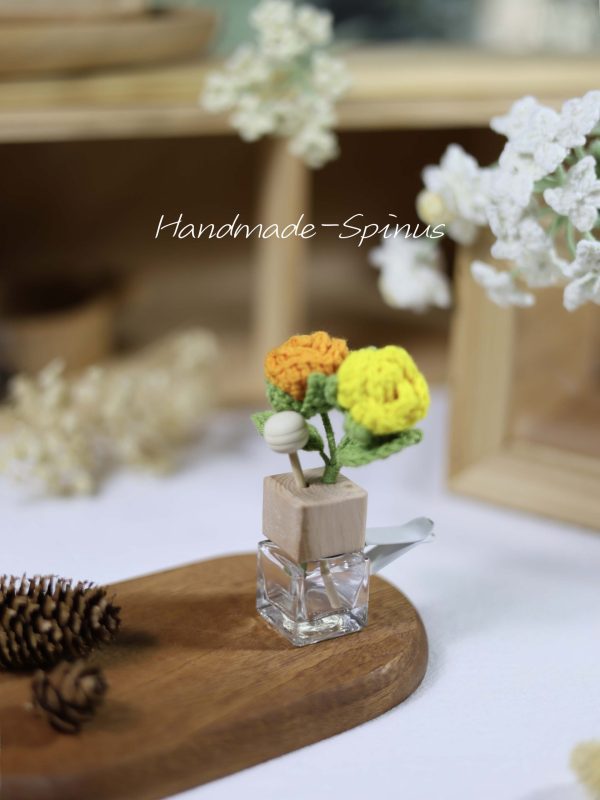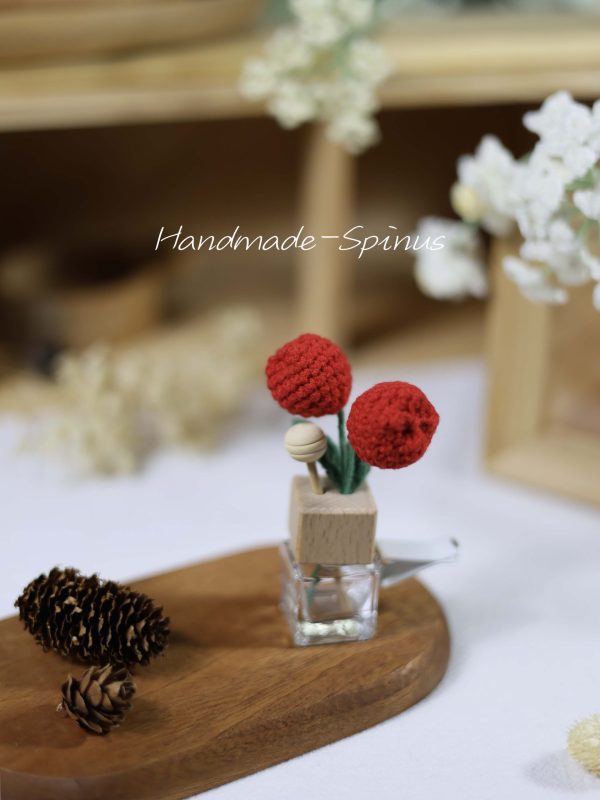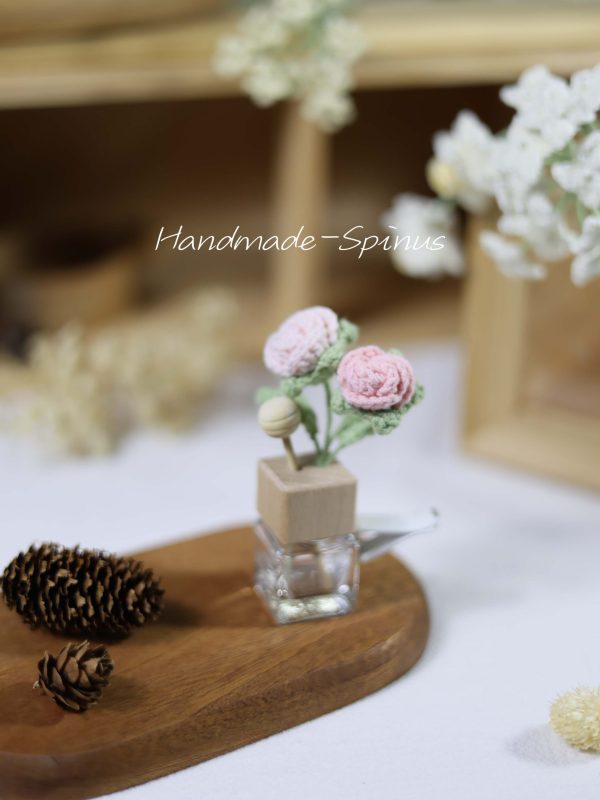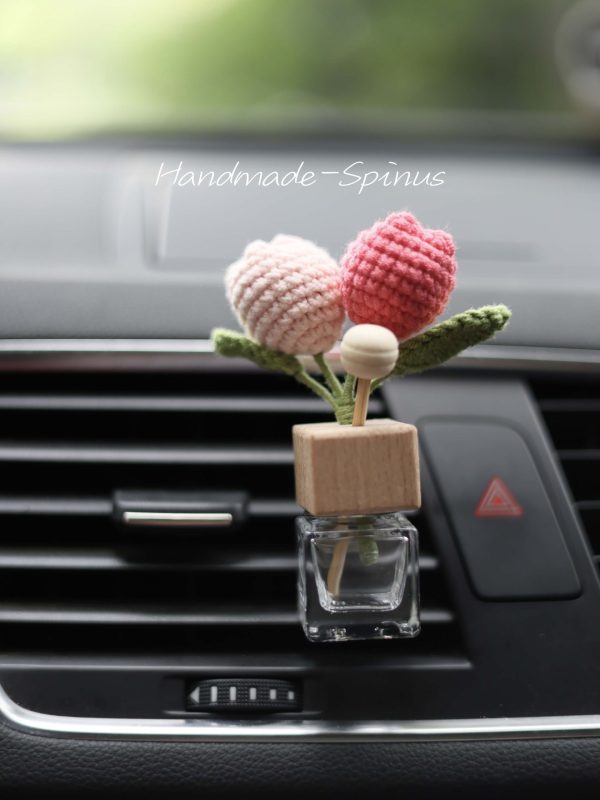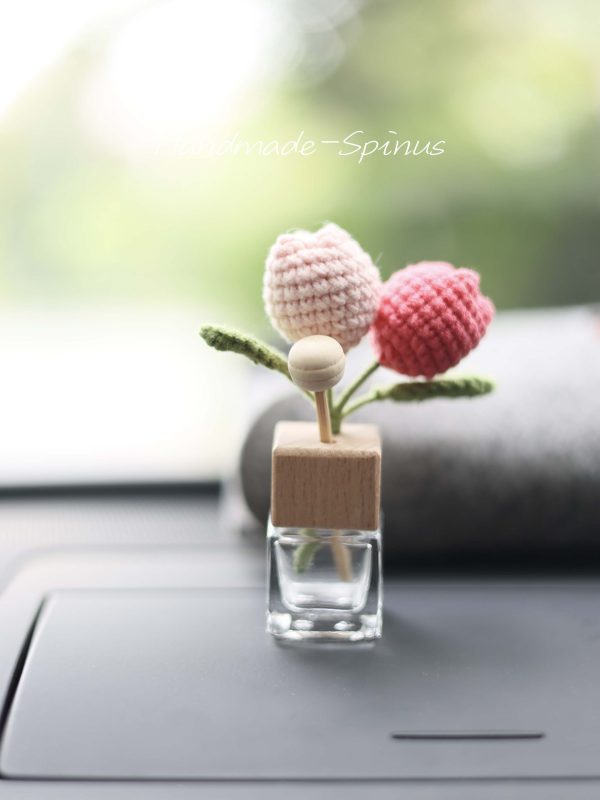 Crochet Knit Flower Aroma \ Ornaments
$19.00
Handmade Crochet Art
*Please register and log in first before placing an order for checkout. If you need a coupon, please contact customer service.
Smell the flowers.
Flowers alone with you.
Pleasantly at home.
You can order on our Etsy store: Handmade-Spinus
Crocheted knitted scented floral ornaments are a craft that uses crochet or knitting needles and colored threads to knit into the shape of a flower. They are loved for their beautiful appearance and delightful scent, and the bottles can be filled with your favorite essential oils, perfumes, etc.
The process of making them usually begins with the selection of the appropriate thread and colors. The crochet crafter then uses a crochet hook or knitting needle to weave the thread into the shape of a flower, including parts such as petals, stamens and stems. The addition of fragrance gives it an attractive scent.
Crochet knitted scented floral lavender ornaments can have a variety of flower shapes and types. Common choices include roses, lavender, jasmine and more. Each type of flower has its own unique fragrance and appearance characteristics, so the process of making them allows you to choose the color of the thread and the knitting method based on the characteristics of the flower.
These fragrant flower lavender ornaments can be used not only as interior decoration, such as placed on a table, shelf or nightstand, but also hung in a window or on a wall, or even placed in a car, or clipped to the air vents of the car. They are not only beautiful, but also bring a pleasant atmosphere and fragrance to the environment through the fragrance they give off.
It can be used as a personal collection or given as a special gift to friends and family. They showcase the skill and creativity of the crochet artisan, while also providing a pleasurable and relaxing experience.
Material: Made of high quality branded milk cotton, the fabric is delicate and textured.
According to the characteristics of each flower, different thicknesses of yarn are selected so that each flower can be presented in the most beautiful state.
Size: about 10cm*4.5cm
Notes:* Products are pure hand crocheted ornaments, each piece will be a little different, and may even have a small thread, but this is the charm of handmade ornaments, such as those who care, please do not place an order.
* Products are made to order, there is a production cycle, the delivery period is generally 5-7 days.
* Fabric can not be completely waterproof, please ensure that hands are clean before taking. If there is a small stain can be used cotton swab with a small amount of water to do cleaning.
*Your support is the driving force of our progress, thanks for meeting.
We can speak freely about our preferences here.
We have professional sharing.We follow the principle of sharing without borders. We look forward to your participation.
| | |
| --- | --- |
| Weight | 0.048 kg |
| Dimensions | 10 × 4.5 cm |
| Crochet Coaster Shapes | Pink Tulips, Yellow Tulips, Purple Roses, Rouge Roses, Pink Roses, Blue Tulips, Red Roses, Blue Roses, Orange Roses, Purple Tulips, Light Blue Roses, Orange Tulips, Yellow Roses, Red Tulips, Light Pink Roses |