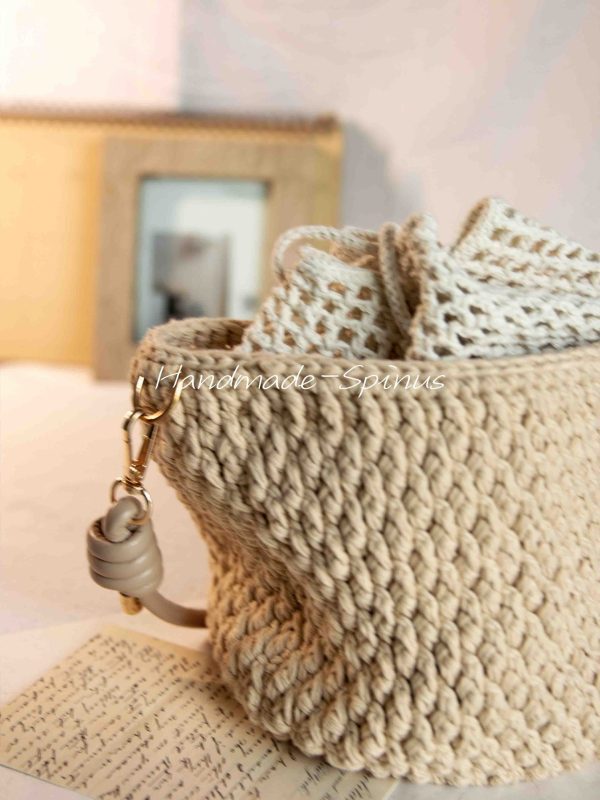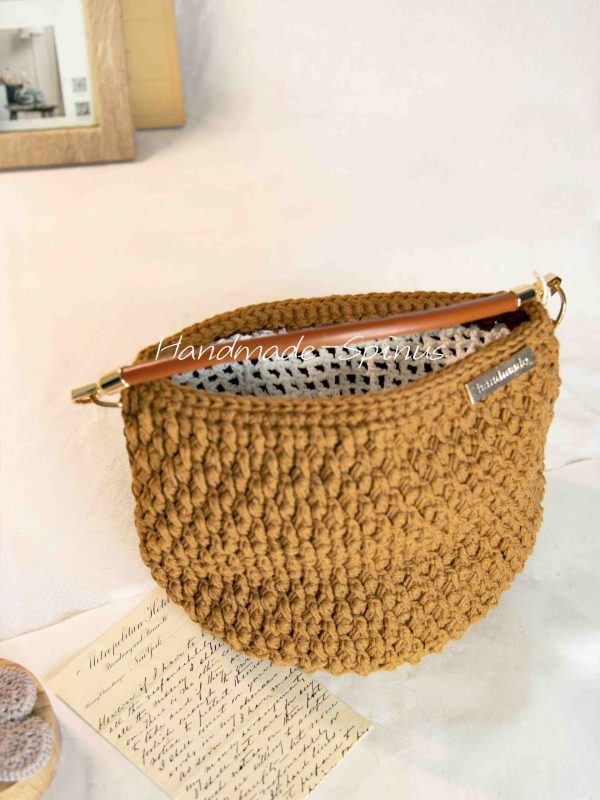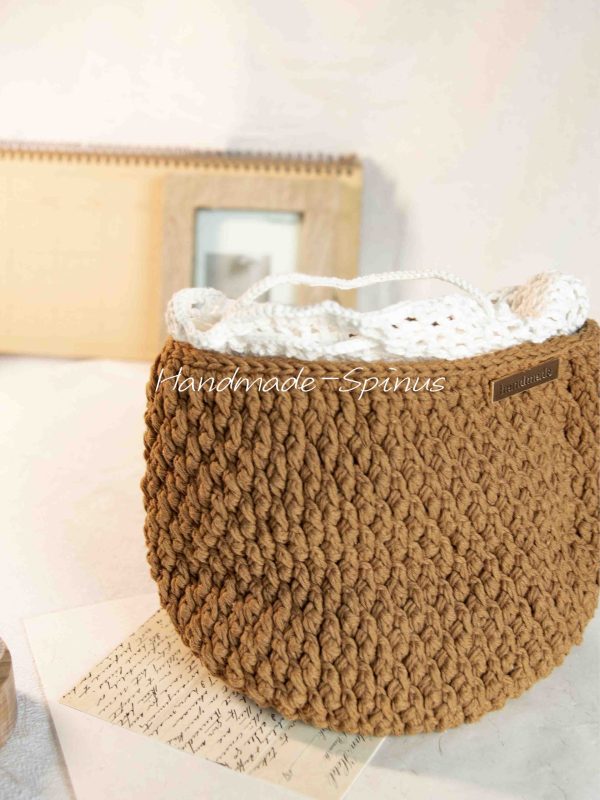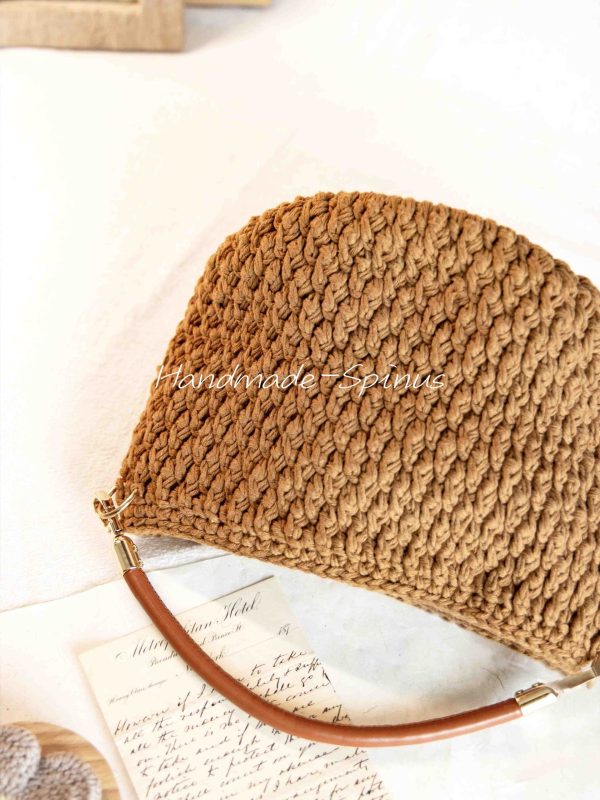 Twist Crochet Bucket Knit Bag
$61.00
Handmade Crochet Art
*Please register and log in first before placing an order for checkout. If you need a coupon, please contact customer service.
The interlacing of twisted textures.
Presenting a twisted, interwoven effect.
Thus attracting attention.
You can order on our Etsy store: Handmade-Spinus
The crochet barrel bag with twist elements is a crochet bag designed with a twist pattern that combines the twist texture with the shape of a barrel bag. This type of bag is usually made by crochet technique, where special knitting methods and crochet techniques are used to create the textural effect of twist.
With its unique texture and design, it adds a unique texture and visual appeal to the bag. The shape of the bucket bag, on the other hand, provides spacious interior space to accommodate various items.
Making crocheted barrel bags with twist elements requires a certain level of crochet skills and patience. The crocheter needs to master special knitting methods such as front and back stitch crochet or cross crochet to create the textural effect of the twist. This may require some practice and experience to ensure that the texture of the bag is clear and neat.
This crocheted barrel bag can be made from a variety of fiber materials, such as cotton, linen and hemp threads. The use of linen thread is especially good for emphasizing the natural and rustic feel of the twisted elements. The choice of material also affects the look and feel of the bag and can be chosen according to personal preference and the occasion of use.
Crocheted barrel bags with twist elements can have different colors and patterns. The twist texture can be combined with other crochet elements such as flowers, leaves, and patterns to create a richer and more varied design effect. The decorative and stylish nature of these bags makes them ideal for pairing with a variety of clothing styles. Not only do they have a stylish look, but they also have a practical function. They can carry personal items such as wallets, cell phones, cosmetics, etc., while showcasing personal style and taste. These bags can be used in everyday life, casual events or special occasions to add a chic and unique touch to the overall look.
Crochet bucket bags with twist elements are popular in the fashion world because of their unique texture and design. The twist texture gives the bag a natural, vintage feel while also presenting a sophisticated and extraordinary artistic quality. These bags can be the focal point of fashion accessories, adding a touch of personality and glamour to the overall look. These bags can be designed and customized according to personal preference and style. Different colors of thread or wire can be chosen to accentuate the effect of the twist texture. Other decorative elements such as leather details, tassels, beads, etc. can also be added to add a unique flavor to the bag.
Crocheted barrel bags with twist elements are noted for their combination of twist texture and barrel bag shape. They showcase the clever use of crochet techniques and creativity, bringing unique options for fashion lovers and crochet enthusiasts alike. Whether as a fashion accessory or a practical bag, crochet bucket bags with twist elements showcase sophistication and individuality.
Material: High quality brand Komori yarn, 80% coarse cotton, 20% polyester to increase the tension, lusterless, inelastic, not easy to deformation, can bear the weight.
According to the characteristics of each bag, different thicknesses of yarn are selected so that each bag can present the most beautiful state.
Size: about 24cm*H18cm*φ17.5cm
Notes:* Products are pure hand crocheted ornaments, each piece will be a little different, and may even have a small thread, but this is the charm of handmade ornaments, such as those who care, please do not place an order.
* Products are made to order, there is a production cycle, the delivery period is generally 5-7 days.
* Fabric can not be completely waterproof, please ensure that hands are clean before taking. If there is a small stain can be used cotton swab with a small amount of water to do cleaning.
*Your support is the driving force of our progress, thanks for meeting.
We can speak freely about our preferences here.
We have professional sharing.We follow the principle of sharing without borders. We look forward to your participation.
| | |
| --- | --- |
| Weight | 0.5 kg |
| Dimensions | 24 × 17.5 × 18 cm |
| Crochet Coaster Shapes | Beige, Khaki, Dark Green |