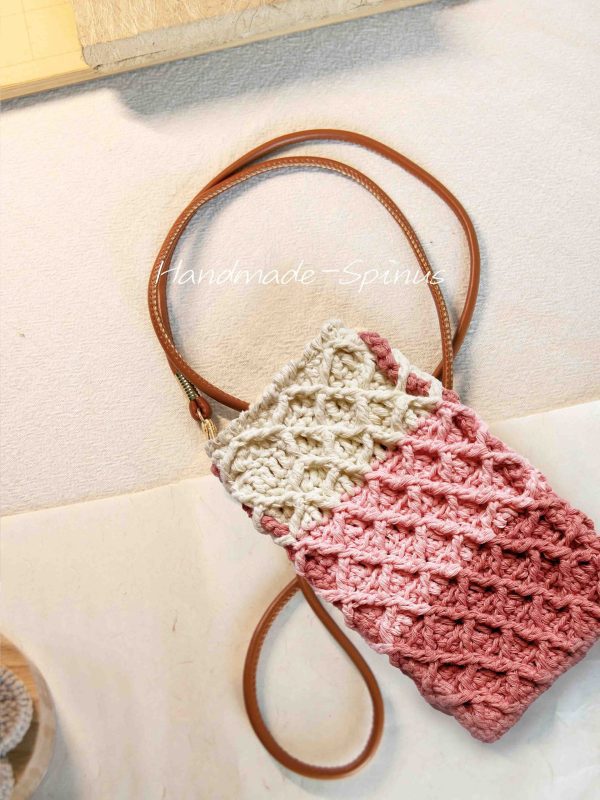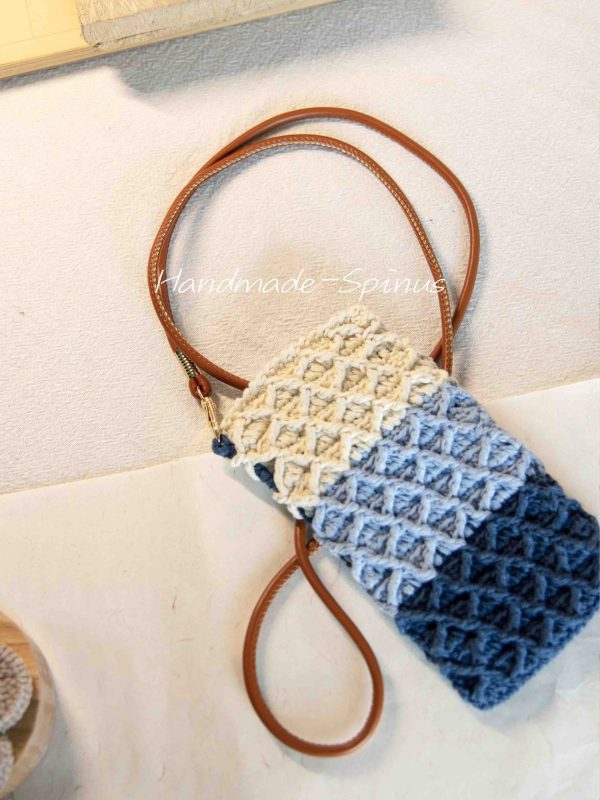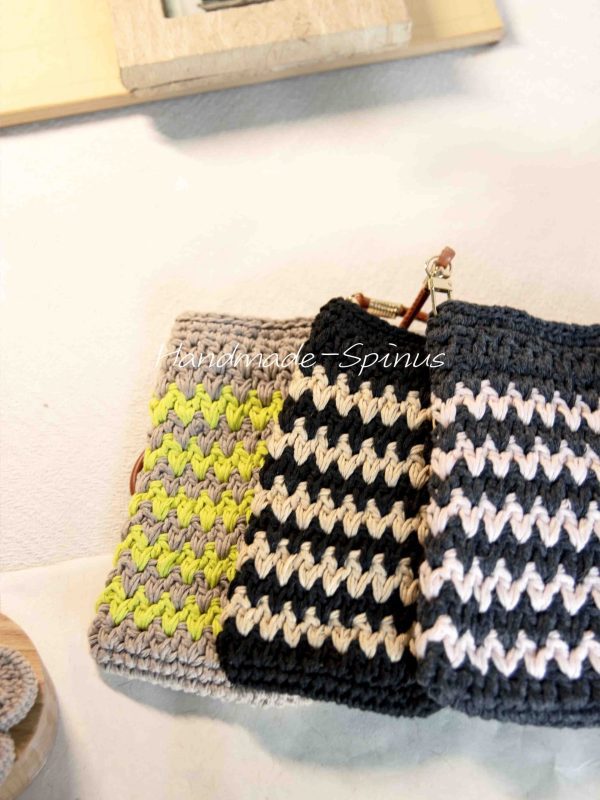 Thick Striped Cell Phone Crochet Knit Bag
$31.00 – $33.00
Handmade Crochet Art
*Please register and log in first before placing an order for checkout. If you need a coupon, please contact customer service.
Showing a rough texture.
With a striped pattern.
Surface with texture effect.
You can order on our Etsy store: Handmade-Spinus
The cell phone crochet bag with rough striped elements is a crochet bag with a rough texture and striped pattern specifically designed to carry a cell phone. It is usually made using a crochet technique that creates a rough stripe effect by using a thick thread and a special knitting method. These cell phone crochet bags are popular for their unique textures and features. The thick stripes give the bag a clean and sleek look while adding texture and visual appeal to the bag. Their size and shape are designed to accommodate cell phones, allowing them to be placed safely and comfortably inside the bag.
Making a cell phone crochet bag with thick striped elements requires some crochet skills and patience. The crocheter needs to knit with thick yarn and master special knitting methods and details to ensure that the striped effect is clear and neat. This may take some practice and experience, but once the skills are mastered, a beautiful and practical cell phone crochet bag can be produced.
It can be made using a variety of fiber materials, such as cotton thread, linen thread, silk thread, etc. The choice of material will affect the texture and feel of the bag, and can be chosen according to personal preference and the occasion of use. The use of thick thread makes the bag more robust and durable, while also adding a natural and original feel to it.
Crochet bags for cell phones with thick striped elements can come in different colors and patterns. Striped patterns can be in contrasting colors, such as black and white, red and white, blue and white, etc., to highlight the striped effect. You can also choose gradient colors or colorful stripes to add personality and vitality to the bag.
These cell phone crochet bags not only have a stylish look, but also have a practical function. They provide a safe space to store your phone, avoiding the problem of scratching or damaging it. At the same time, the design of the bag makes it easy to take out and put in the phone for daily use.
Crochet bags for cell phones with thick striped elements are noted for their unique design and function. They showcase the clever use of crochet technology and creativity, providing a stylish and practical option for cell phone carrying. Not only can they protect your phone, but they also showcase your personal style and taste.
Material: High quality brand Komori yarn, 80% coarse cotton, 20% polyester to increase the tension, lusterless, inelastic, not easy to deformation, can bear the weight.
According to the characteristics of each bag, different thicknesses of yarn are selected so that each bag can present the most beautiful state.
Size: about 9cm*H16cm/10cm*H18cm
Notes:* Products are pure hand crocheted ornaments, each piece will be a little different, and may even have a small thread, but this is the charm of handmade ornaments, such as those who care, please do not place an order.
* Products are made to order, there is a production cycle, the delivery period is generally 5-7 days.
* Fabric can not be completely waterproof, please ensure that hands are clean before taking. If there is a small stain can be used cotton swab with a small amount of water to do cleaning.
*Your support is the driving force of our progress, thanks for meeting.
We can speak freely about our preferences here.
We have professional sharing.We follow the principle of sharing without borders. We look forward to your participation.
| | |
| --- | --- |
| Weight | 0.2 kg |
| Dimensions | N/A |
| Crochet Coaster Shapes | White+Pink, White+Blue, Grey+Yellow Green, Beige+Black, Grey+Pink |