SALE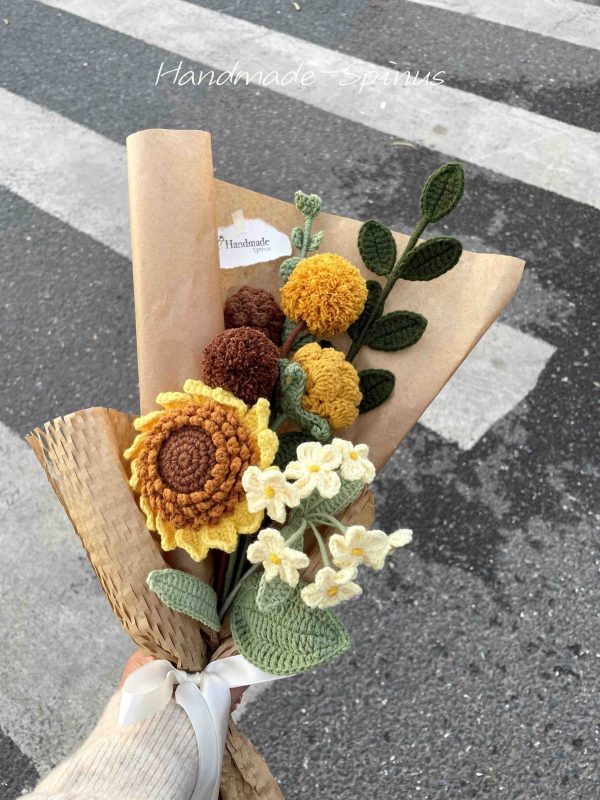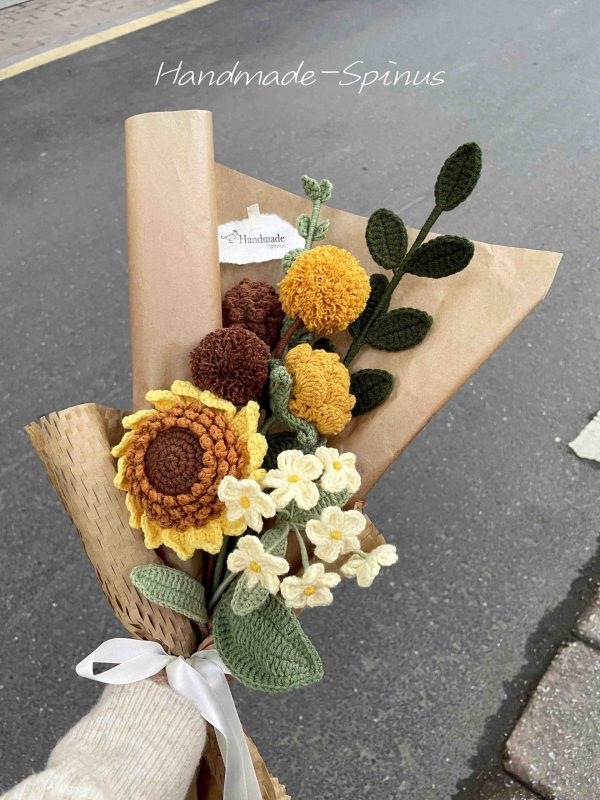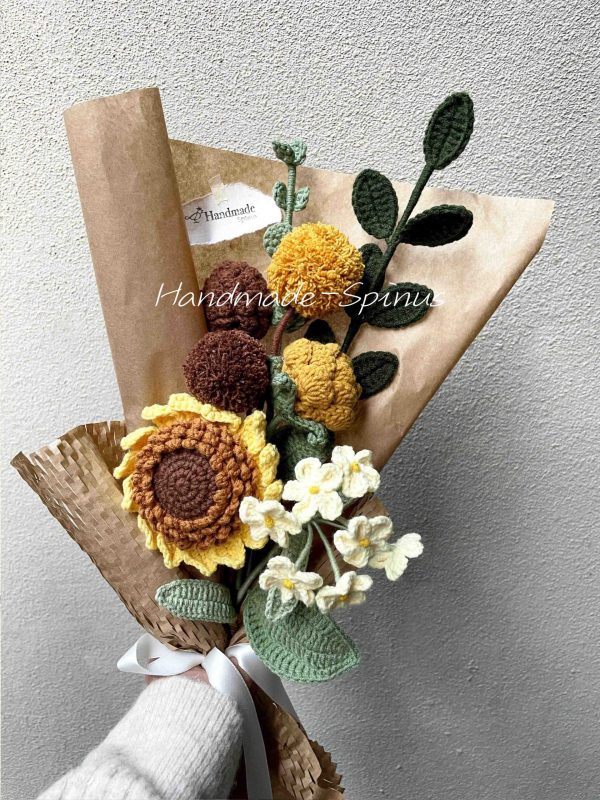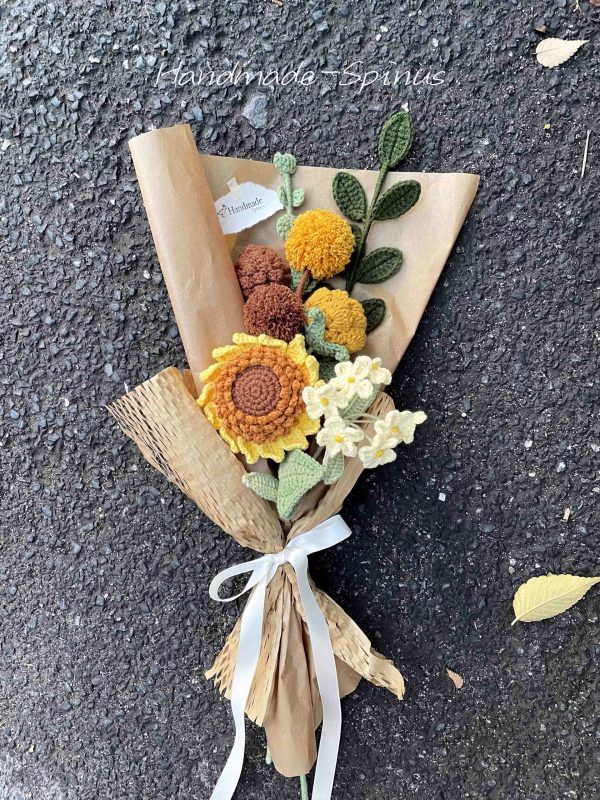 Sunflower Crochet Knit Bouquet
Handmade Crochet Art
*Please register and log in first before placing an order for checkout. If you need a coupon, please contact customer service.
The sunlight spills over the windowsill.
It's as if I can smell the smell of autumn.
Sunflowers are ripe.
The smell of fried melon seeds on the ground, the golden fallen leaves.
The beauty is right in front of our eyes.
You can order on our Etsy store: Handmade-Spinus
Sunflower is a beautiful flower that represents sunshine, hope and vitality. On a sunny day, the sunflower always opens its petals to the sun and shows its beauty and warmth to the world.
Sunflower crochet bouquet is a very beautiful handicraft, which is made of delicate threads. These threads are knitted with different colored yarns to give the bouquet its rich colors and textures. During the crochet process, the maker uses various crochet techniques in order to create different patterns and designs.
The sunflowers on the bouquet look very vivid and their petals, leaves and stems are very detailed. The detail depicted in their threads is amazing and makes this piece full of life.Sunflower crochet bouquet is not only a beautiful decorative piece, it also has a profound meaning. The sunflower is a flower of hope and represents a bright future. Crochet this bouquet as a gift to friends and relatives to express your care and blessings to them.
Sunflower crochet bouquet is a very precious and beautiful handicraft, created for artistic design, which is not only practical, but also full of beauty and meaning.
Material:Made of high quality brand milk cotton, the fabric is delicate and textured.
According to the characteristics of each flower, different thicknesses of yarn are selected so that each flower can be presented in the most beautiful state.
Size: about 50cm * 20cm * H12cm
Notes:* Products are pure hand crocheted ornaments, each piece will be a little different, and may even have a small thread, but this is the charm of handmade ornaments, such as those who care, please do not place an order.
* Products are made to order, there is a production cycle, the delivery period is generally 5-7 days.
* Fabric can not be completely waterproof, please ensure that hands are clean before taking. If there is a small stain can be used cotton swab with a small amount of water to do cleaning.
*Your support is the driving force of our progress, thanks for meeting.
We can speak freely about our preferences here.
We have professional sharing.We follow the principle of sharing without borders. We look forward to your participation.
| | |
| --- | --- |
| Weight | 0.5 kg |
| Dimensions | 50 × 20 × 12 cm |