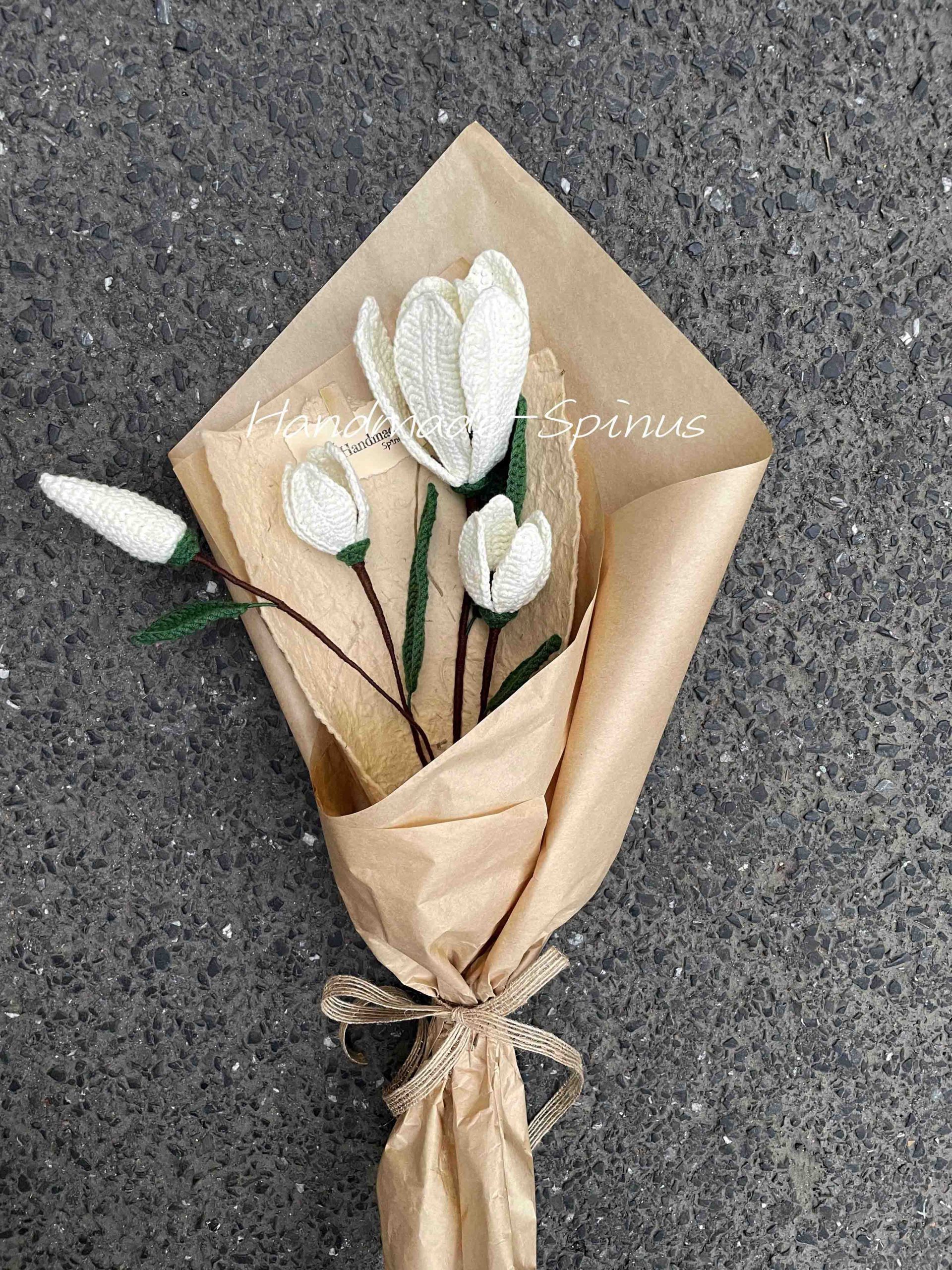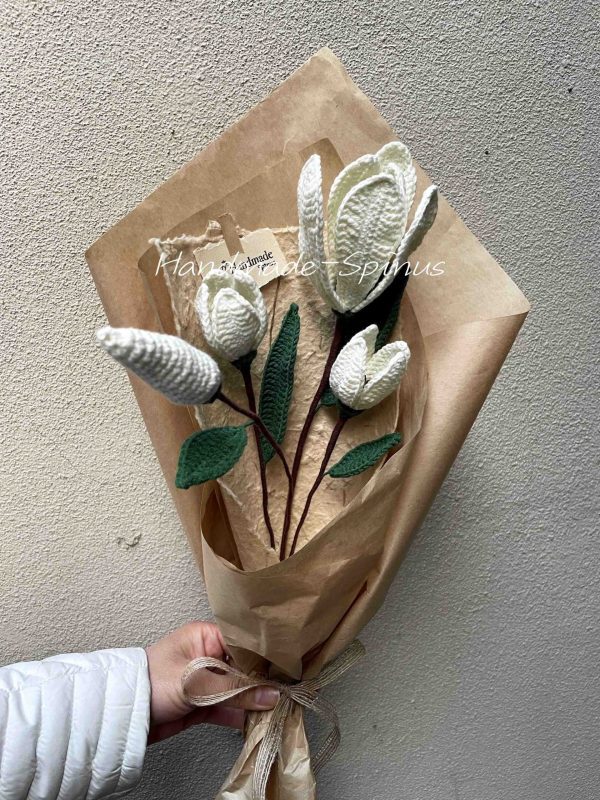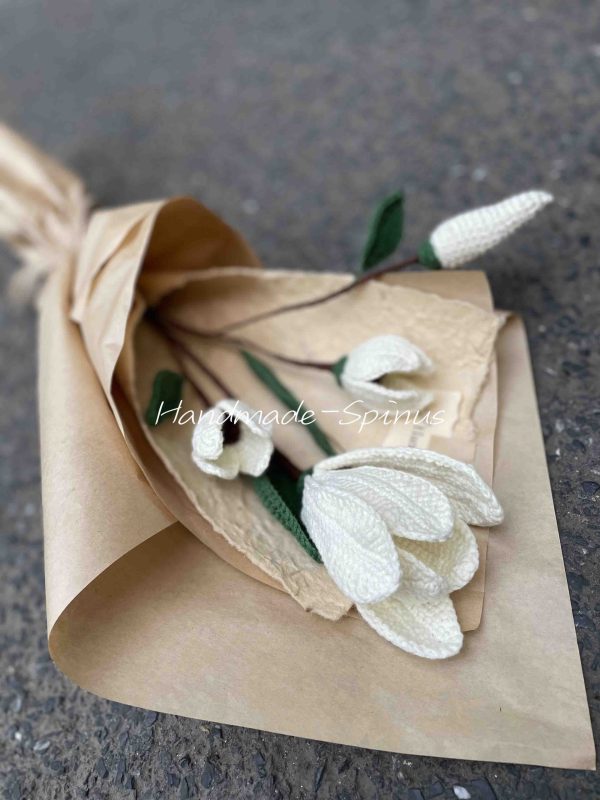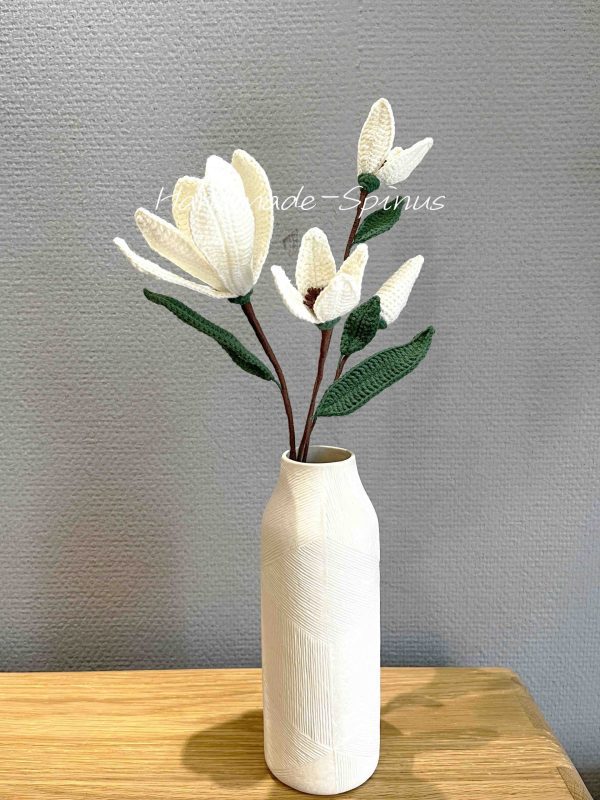 Magnolia Peaceful & Idyllic Crochet Knit Bouquet
$30.00
Handmade Crochet Art
*Please register and log in first before placing an order for checkout. If you need a coupon, please contact customer service.
An elegant representation of purity and flawlessness.
With blessings and wishes.
Being secluded and relaxed.
You can order on our Etsy store: Handmade-Spinus
Purity and flawlessness: Magnolia is one of the traditional elegant flowers in China and is often used to symbolize the quality of purity and flawlessness. The Magnolia Elegance Crochet Bouquet demonstrates this symbolism through the use of white threads and the eerie petals.Gentleness and Elegance: The Yuyo magnolia flower has a soft and elegant character, and this character is given to the Yuyo Crochet Bouquet, making it a gentle and elegant work of art.Blessings and Wishes: Bouquets represent blessings and wishes in many cultures, and the Yucca Phantom Crochet Bouquet is no exception. It can be used as a gift for friends, family or loved ones to express their blessings and wishes.
Resilience: Magnolia trees can grow in harsh environments and do not easily fall over, symbolizing resilience. This symbolism can also be given to the Magnolia Yuyo Crochet Bouquet as a symbol of inspiration and support.
The Magnolia Euphorbia Crochet Bouquet is a symbolic handicraft that demonstrates the beautiful qualities of purity, gentleness, blessing and resilience.
Material: Made of high quality brand milk cotton, the fabric is delicate and textured.
According to the characteristics of each flower, different thicknesses of yarn are selected so that each flower can be presented in the most beautiful state.
Size: about 55cm * 20cm * H12cm
Notes:* Products are pure hand crocheted ornaments, each piece will be a little different, and may even have a small thread, but this is the charm of handmade ornaments, such as those who care, please do not place an order.
* Products are made to order, there is a production cycle, the delivery period is generally 5-7 days.
* Fabric can not be completely waterproof, please ensure that hands are clean before taking. If there is a small stain can be used cotton swab with a small amount of water to do cleaning.
*Your support is the driving force of our progress, thanks for meeting.
We can speak freely about our preferences here.
We have professional sharing.We follow the principle of sharing without borders. We look forward to your participation.
| | |
| --- | --- |
| Weight | 0.4 kg |
| Dimensions | 50 × 20 × 12 cm |