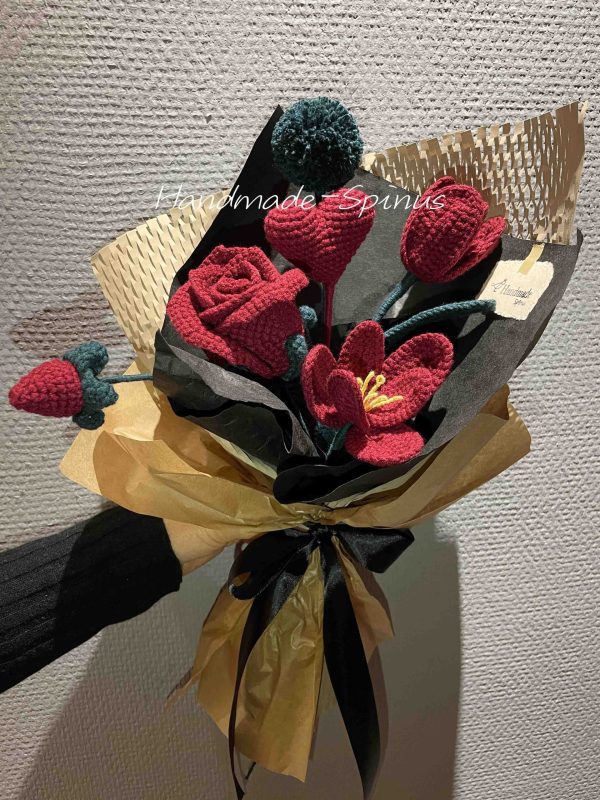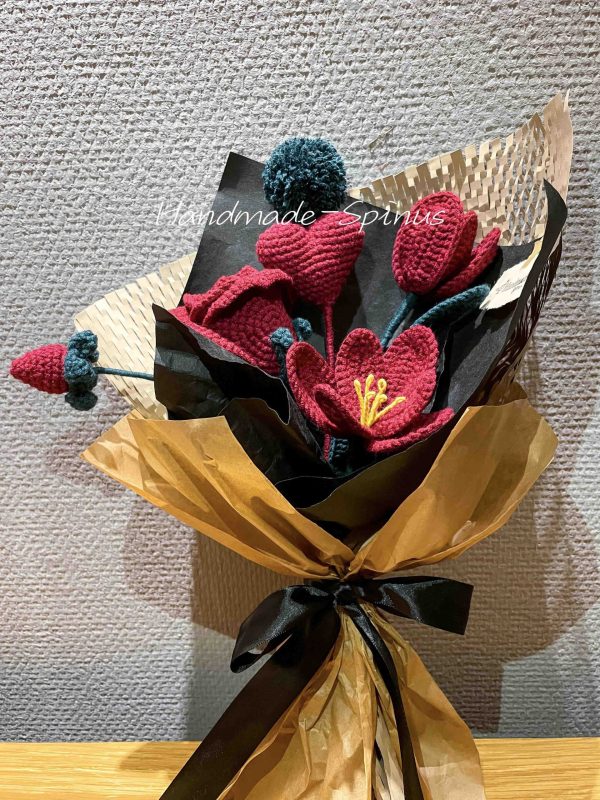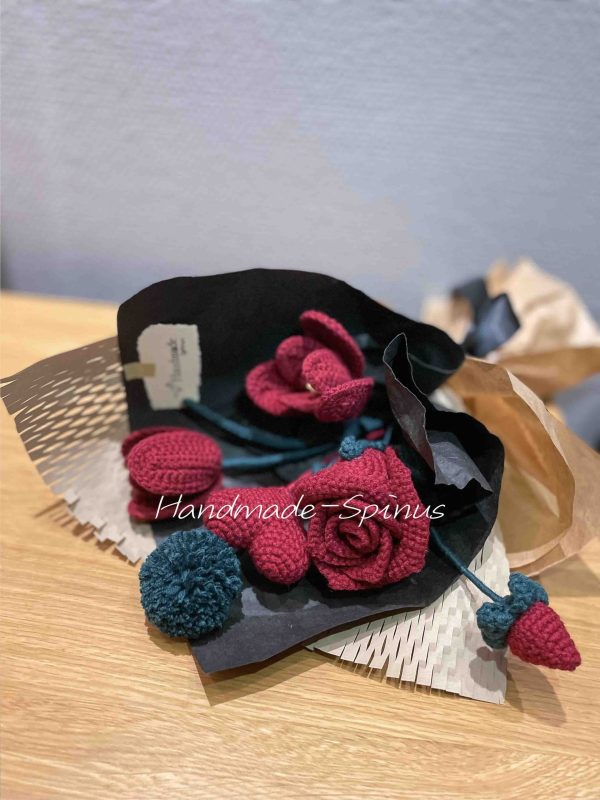 Love Red Rose Crochet Knit Bouquet
$37.00
Handmade Crochet Art
*Please register and log in first before placing an order for checkout. If you need a coupon, please contact customer service.
Love, red roses.
Friendship and love.
For the most important person in your life.
Love is expressed everywhere.
You can order on our Etsy store: Handmade-Spinus
The red rose flower is a symbol of love and is known for its bright red color and beautiful shape. All over the world, red roses are widely regarded as a symbol of expressing love and fidelity.
Love red roses crochet hand knit bouquet is a highly skilled handicraft which is created through delicate crochet techniques. Fine control of the color and strength of the thread is required to give the bouquet the realistic appearance of red roses for the appropriate occasion.
Love red roses crochet hand knit bouquet is not only aesthetically pleasing but also full of meaning. It can be used as a gift for family and friends to express their love and loyalty. Moreover, this piece can also be used as a home decoration to add beauty to your life.
Love red roses crochet hand knit bouquet is a very precious and unique handicraft. The process of making hand knit bouquet requires great skill and patience, so this piece is a very unique and precious handicraft. It represents the skill and love of the maker and is a piece of art to be treasured.
Material:Made of high quality brand milk cotton, the fabric is delicate and textured.
According to the characteristics of each flower, different thicknesses of yarn are selected so that each flower can be presented in the most beautiful state.
Size: about 50cm * 20cm * H12cm
Notes:* Products are pure hand crocheted ornaments, each piece will be a little different, and may even have a small thread, but this is the charm of handmade ornaments, such as those who care, please do not place an order.
* Products are made to order, there is a production cycle, the delivery period is generally 5-7 days.
* Fabric can not be completely waterproof, please ensure that hands are clean before taking. If there is a small stain can be used cotton swab with a small amount of water to do cleaning.
*Your support is the driving force of our progress, thanks for meeting.
| | |
| --- | --- |
| Weight | 0.5 kg |
| Dimensions | 50 × 20 × 12 cm |