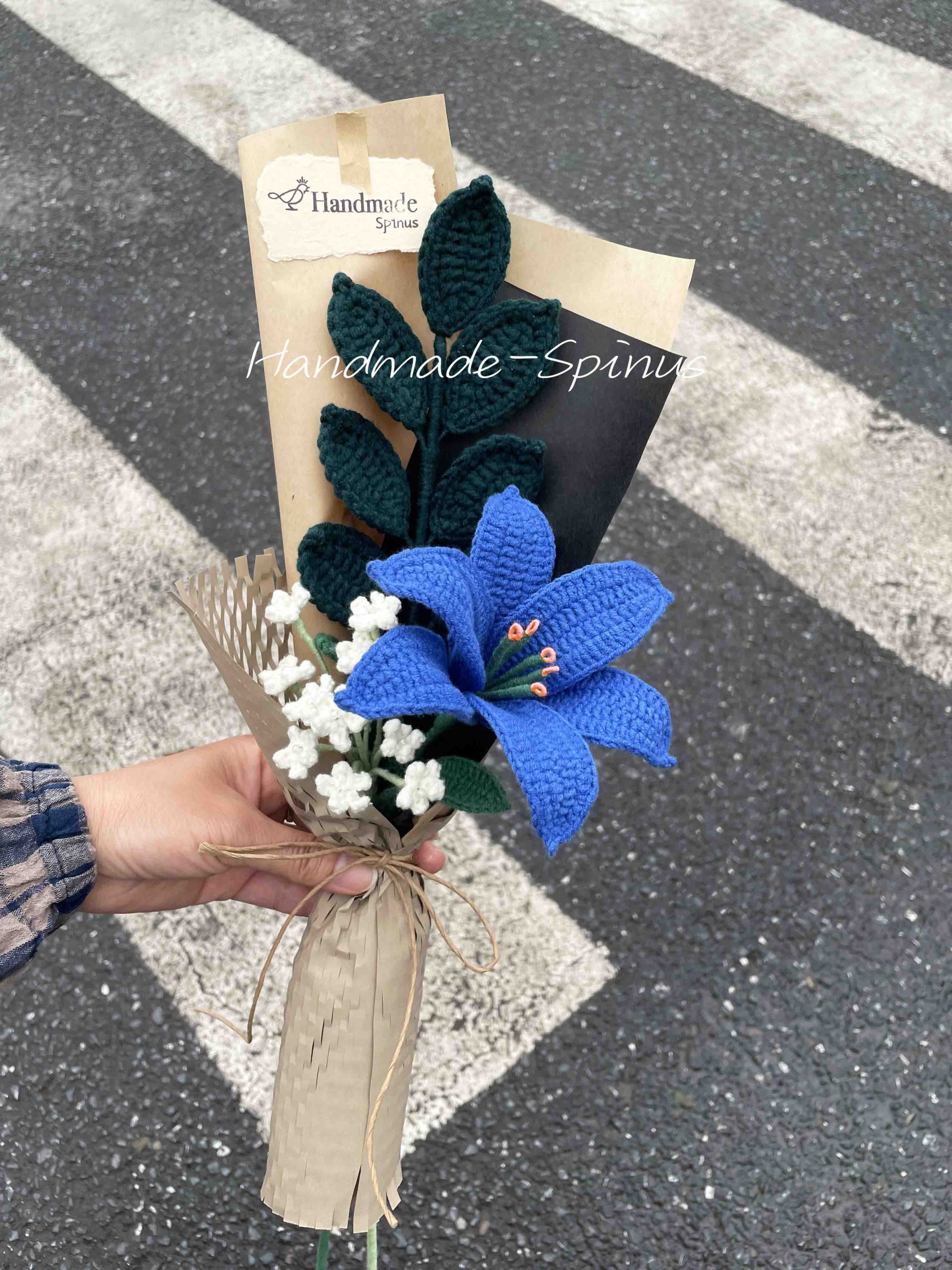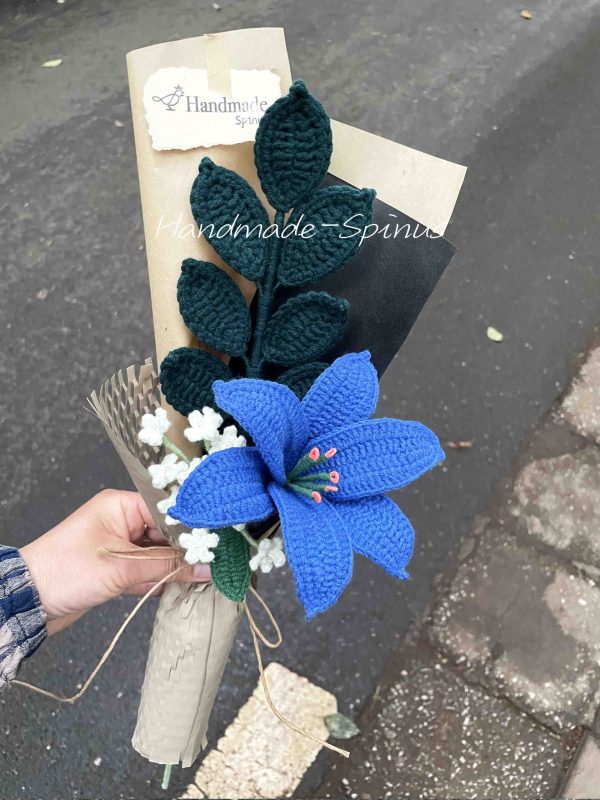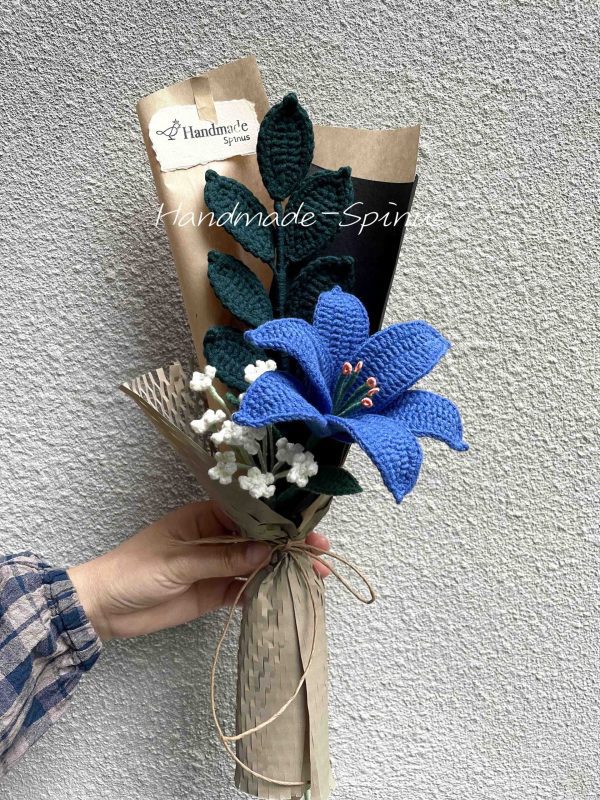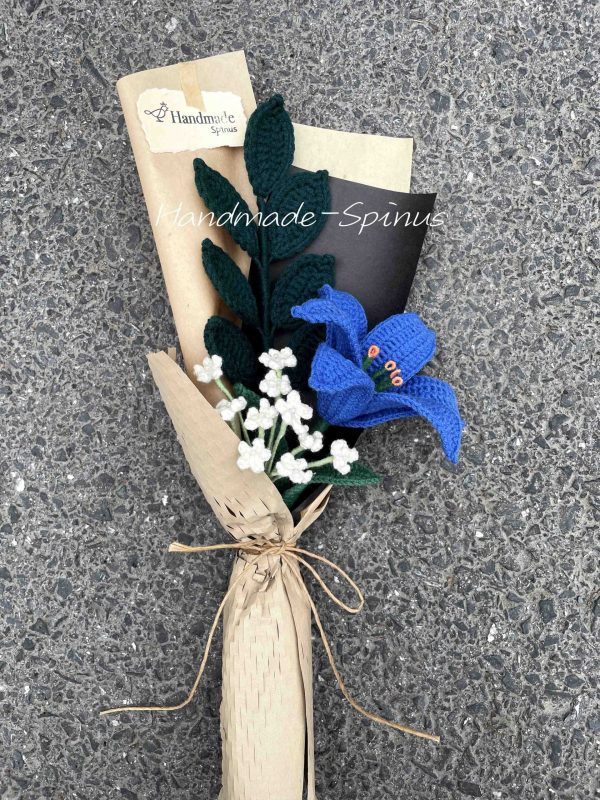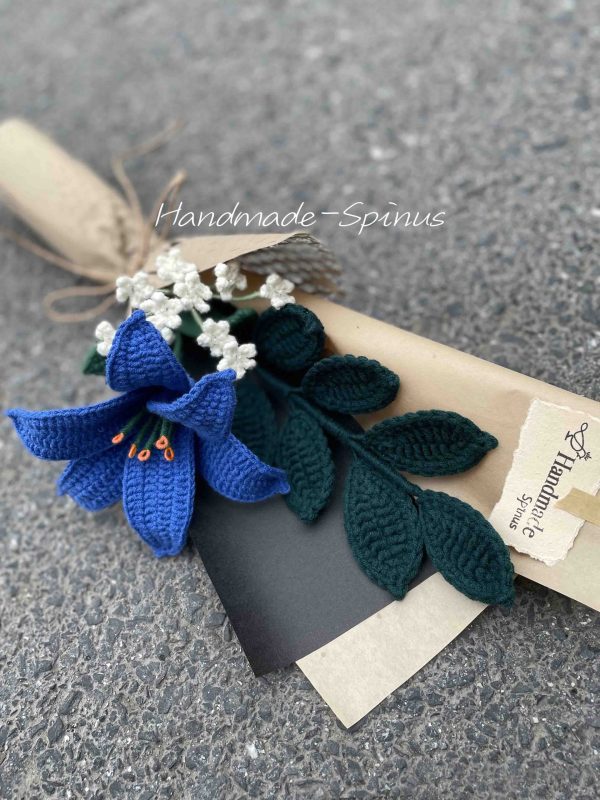 Baby's Breath + Blue Lily Crochet Knit Bouquet
$29.00
*Please register and log in first before placing an order for checkout. If you need a coupon, please contact customer service.
Baby's breath.
Blue seclusion .
Purity Embodiment.
You can order on our Etsy store: Handmade-Spinus
Stargazer and blue lily, two fascinating flowers, combined together and made into a bouquet by crochet technique, will bring endless beauty and surprise. Such bouquets not only show the natural beauty of flowers, but also demonstrate human creativity and artistic talent.
Manzanita (baby's breath), also known as cornflower, is a unique and charming flower. They have slender, curved petals and the flowers are arranged in a cone shape, just like the twinkling stars in the Milky Way. Mandaceas can be found in bouquets in a wide variety of colors, from deep blue and purple to pink. Their flower language represents love, blessings and purity.
Blue lilies, on the other hand, are a delicate and elegant flower. They have slender petals that take on a soft blue hue, like a rainbow in the sky. Blue lilies have a unique shape and they display a noble and serene atmosphere. The language of blue lilies symbolizes freedom, dignity and tenderness.
When the starry sky and blue lilies are combined together and made into a bouquet by crochet technique, it will present a stunning visual effect. Crochet bouquets are a handmade art form that is created by joining flowers together with thread to form a beautiful bouquet. Each flower is meticulously hand crocheted, demonstrating the exquisite skill and creativity of crochet.
Such a bouquet can be placed not only as a decorative item in your home, on your living room table, but also as a gift for your friends and family. As wedding decorations. They represent the pursuit of beauty and love of life, bringing joy and warmth to people, and full of stars blue lilies crochet bouquet can all add a romantic and mysterious atmosphere to the scene. At a wedding, such a bouquet can become a treasure in the hands of the bride, exuding purity and tenderness. At family gatherings or celebrations, the fragrance and elegance of a full-star blue lily crochet bouquet will infuse the entire space with an intoxicating floral scent.
The Stargazer Blue Lilies Crochet Bouquet is not only pleasing to the eye, but also mesmerizing to the senses. When you look at this bouquet, you can feel the wonder of nature and the power of life. They are the gifts of the earth and the masterpieces of artists, bringing us endless imagination and pleasure.
Whether you want to give it as a gift to your beloved one or use it to decorate your home space, full of stars blue lilies crochet bouquet will bring beauty and pleasure to people. They represent the charm of life and pure emotions that make us love the beauty of nature and the power of art again.
Full of stars blue lilies crochet bouquets are the result of nature and human wisdom, they bring us into a poetic world. Let us appreciate such bouquets with reverence, feel the softness of flowers and human creativity, and let this bouquet become an integral part of our lives.
Material: Made of high quality brand milk cotton, the fabric is delicate and textured.
According to the characteristics of each flower, different thicknesses of yarn are selected so that each flower can be presented in the most beautiful state.
Size: about 50cm * 15cm * H12cm
Notes:* Products are pure hand crocheted ornaments, each piece will be a little different, and may even have a small thread, but this is the charm of handmade ornaments, such as those who care, please do not place an order.
* Products are made to order, there is a production cycle, the delivery period is generally 5-7 days.
* Fabric can not be completely waterproof, please ensure that hands are clean before taking. If there is a small stain can be used cotton swab with a small amount of water to do cleaning.
*Your support is the driving force of our progress, thanks for meeting.
We can speak freely about our preferences here.
We have professional sharing.We follow the principle of sharing without borders. We look forward to your participation.
| | |
| --- | --- |
| Weight | 0.5 kg |
| Dimensions | 50 × 15 × 12 cm |