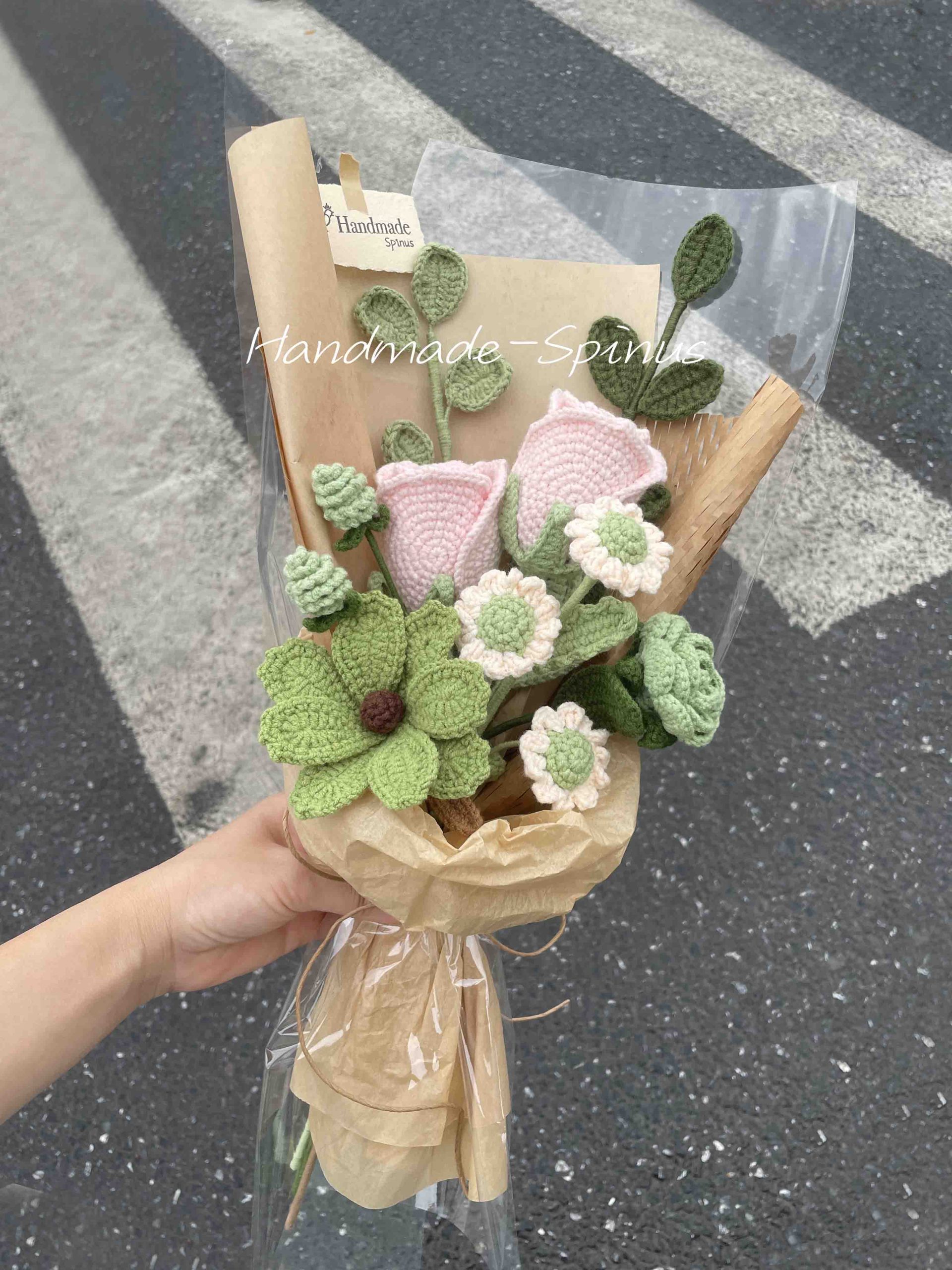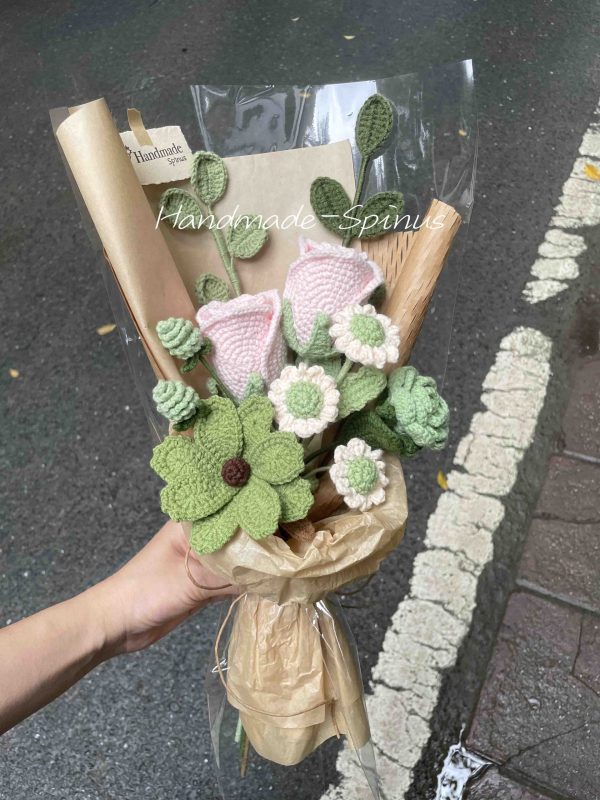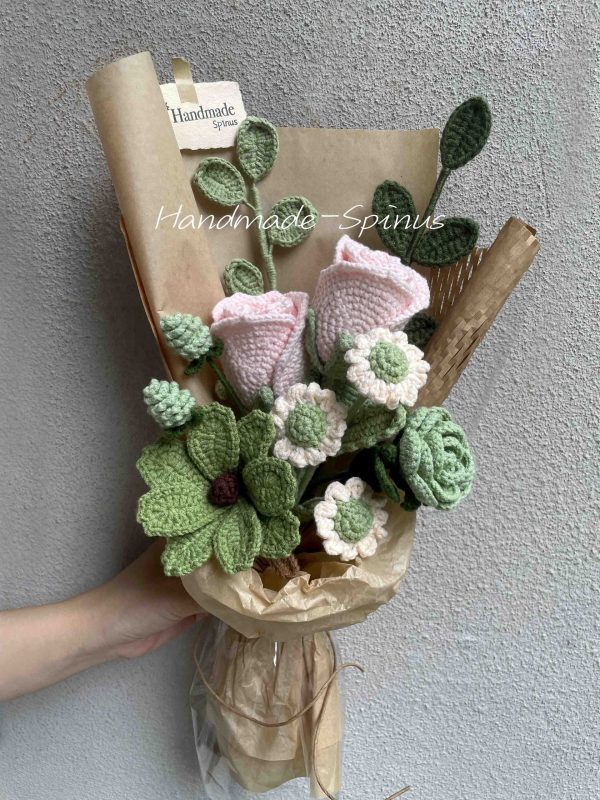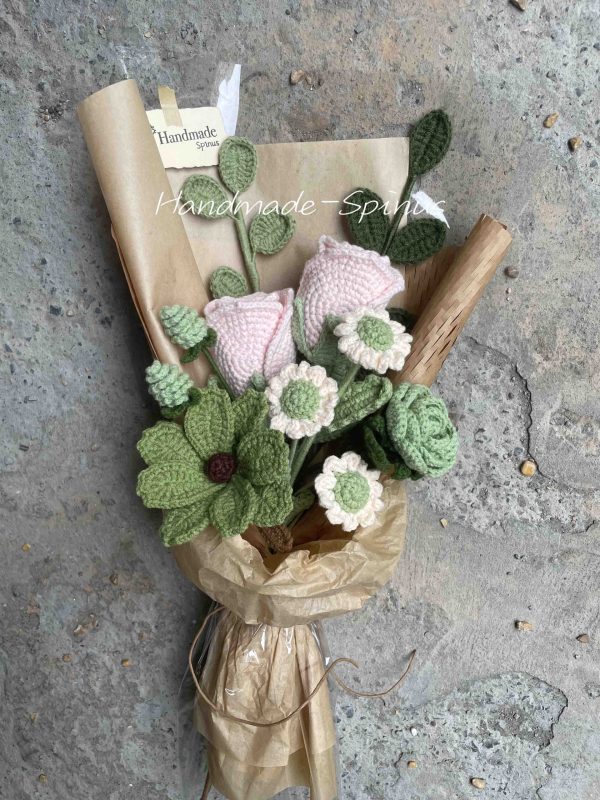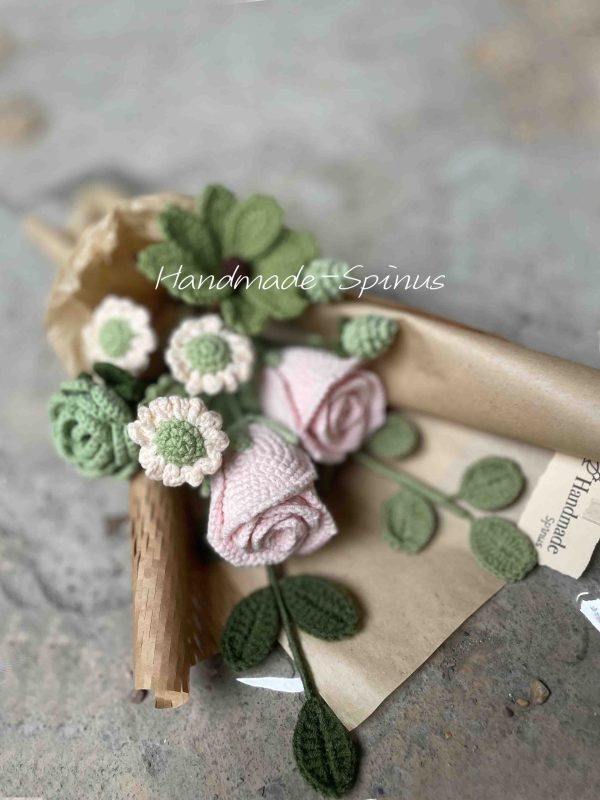 Rosy Pink & Green Gerbera Woven Crochet Knit Bouquet
$57.00
Handmade Crochet Art
*Please register and log in first before placing an order for checkout. If you need a coupon, please contact customer service.
Youth and innocence.
Hope and innocence.
Lively and elegant.
You can order on our Etsy store: Handmade-Spinus
The Ragged Pink and Green Gerbera Woven Knit Bouquet is a vibrant and lively bouquet that combines rosy pink and green tones with several charming flowers: roses, baby daisies, and gerberas.
Gerberas are a beautiful alpine flower commonly found in the Himalayas and Tibetan Plateau regions. They come in a wide range of colors, with pink-green hues being a stunning choice. Gerberas symbolize hope, resilience and innocence, infusing the entire bouquet with a fresh and positive vibe.
Roses, the classic flower that symbolizes love and beauty, add a romantic and elegant vibe to the bouquet. In this bouquet, choose roses in pinkish-green tones to echo the gerberas and create a harmonious and charming color palette.
Little daisies are lovely and lively flowers that are commonly found in flowerbeds and gardens. They usually come in bright and rich colors such as white, yellow or pink. In this bouquet, the addition of baby daisies will add a playful and delightful vibe to the whole, contrasting with gerberas and roses.
This rosy pink and green gerbera woven knit bouquet is vibrant and energetic through the combination of gerbera, roses and baby daisies. It is suitable for use as a decoration for celebrations or as a gift for special occasions, bringing an atmosphere of cheerfulness and joy to the beauty and vitality of nature.
Material: Made of high quality brand milk cotton, the fabric is delicate and textured.
According to the characteristics of each flower, different thicknesses of yarn are selected so that each flower can be presented in the most beautiful state.
Size: about 50cm * 20cm * H12cm
Notes:* Products are pure hand crocheted ornaments, each piece will be a little different, and may even have a small thread, but this is the charm of handmade ornaments, such as those who care, please do not place an order.
* Products are made to order, there is a production cycle, the delivery period is generally 5-7 days.
* Fabric can not be completely waterproof, please ensure that hands are clean before taking. If there is a small stain can be used cotton swab with a small amount of water to do cleaning.
*Your support is the driving force of our progress, thanks for meeting.
We can speak freely about our preferences here.
We have professional sharing.We follow the principle of sharing without borders. We look forward to your participation.
| | |
| --- | --- |
| Weight | 0.5 kg |
| Dimensions | 50 × 20 × 12 cm |